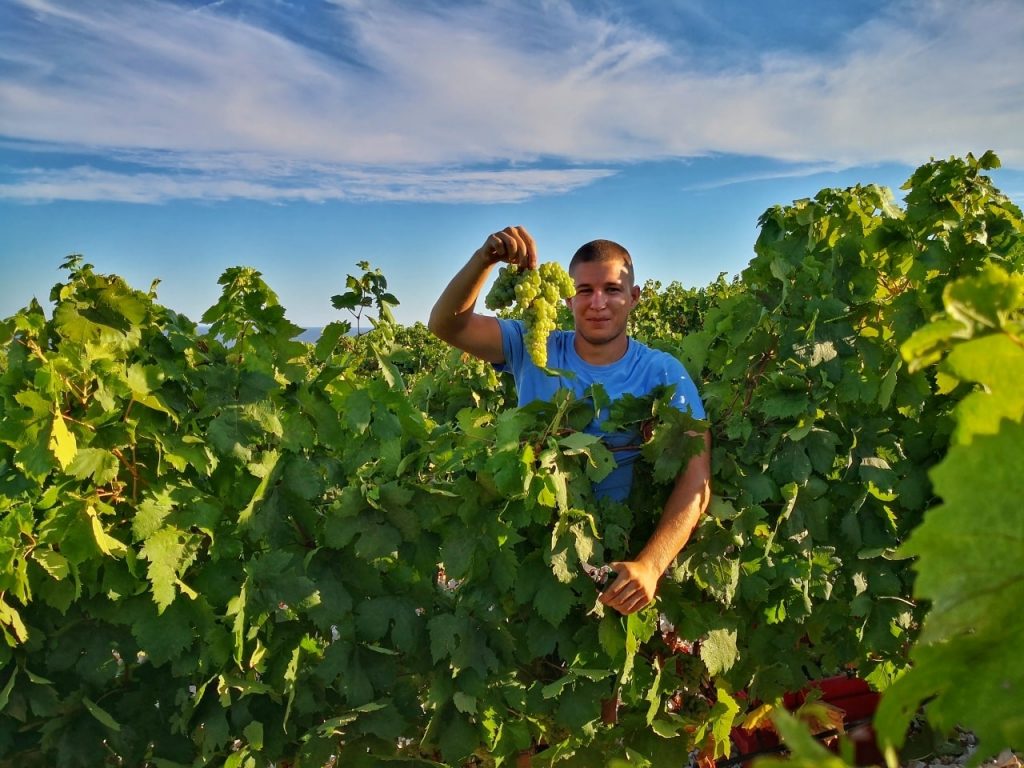 Ready for an epic oenological odyssey? Grab your favorite wine glass and join us in exploring Croatia's extraordinary white wines! From fantastic to seriously sublime, these Croatian whites will leave you excited and delighted. Don't miss out on their unique flavor profiles – see our must-try list of 10 must-try Croatian white wines now and get ready to raise a toast as we uncover this country's incredible winemaking identity. Cheers to a wine-tasting journey!
Introduction to Croatian White Wines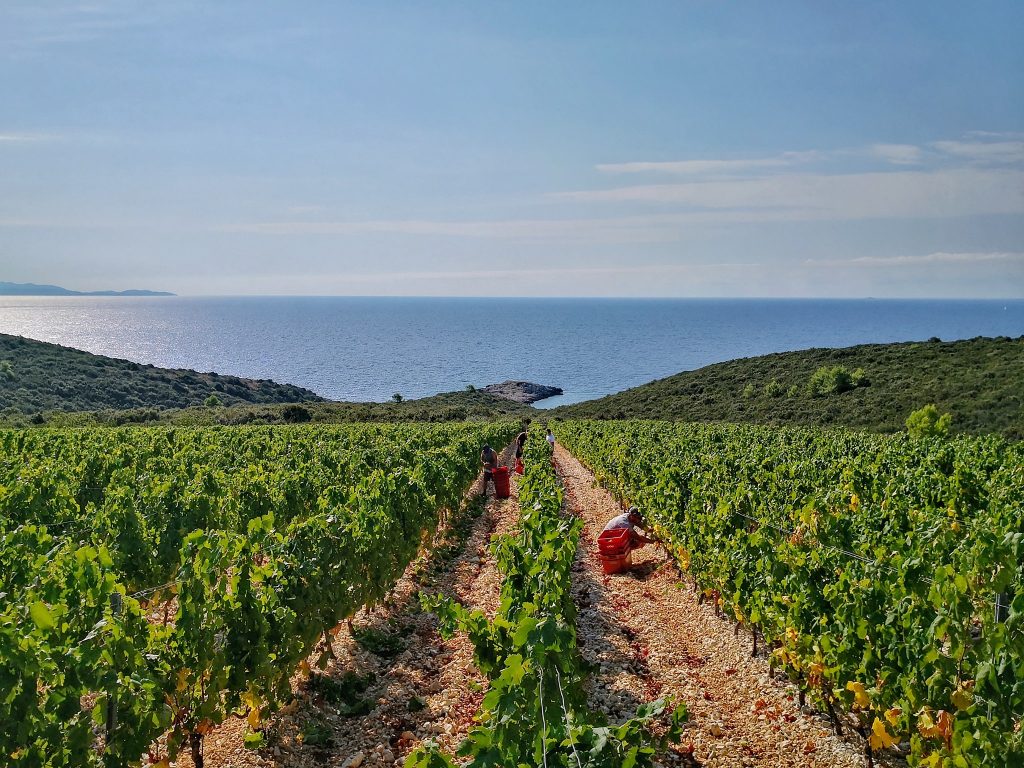 Wine lovers are in for a treat when visiting Croatia, as each wine region boasts its own unique range of highly-regarded wines! From popular international varieties to native grapes that can't be found anywhere else, Croatian wines have something special to offer for sipping in celebration or savoring over leisurely meals.
And what's more – some white Croatian wines often get rave reviews from experts and aficionados alike. So make sure you savor the flavors of Croatia white wines next time your travels take you there – it'll surely help put an extra sparkle on any occasion!
Croatian wine regions you should definitely pay a visit to, include some of the most popular white wines:
Slavonija (known for its refreshing whites made from Graševina),
Istria and Kvarner (home of white Malvasia Istriana (Malvazija), dessert wine Muškat Momjanski and Žlahtina),
Dalmatia (famous for native whites Pošip, Maraština, Debit, Kujundžuša, Bogdanuša),
Croatian Uplands (best known for whites Škrlet, Kraljevina, and sparkling wines made from extremely rare native grape varieties).
Key Takeaway: Croatia is home to an incredible variety of exquisite white wines, making it a paradise for wine lovers. Now's your chance to explore and experience some of the most premium bottles this country has on offer – come take a sip of all the unique flavors of popular Croatian white wines we've handpicked just for you!
Stina Pošip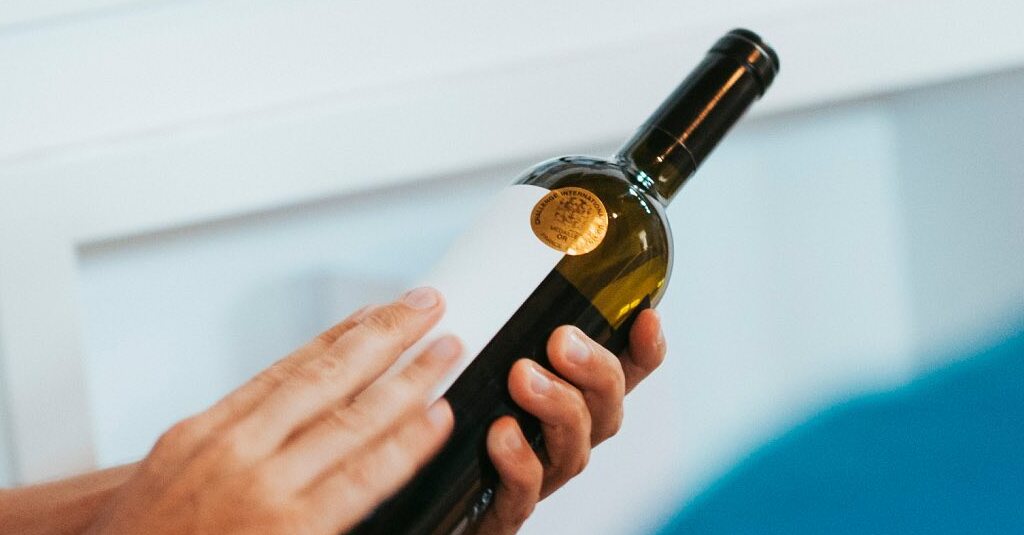 Pronounced [poe-ship]
Pošip is one of those Croatian white varietals that packs a punch and show true potential in the Dalmatian wine region. The Stina winery is from the island of Brač, unique and famous for its white stone (in the Dalmatian dialect the word means – Stina). 
Brač stone is a symbol of both beauty and hardship in viticulture. Its stunning composition has been an inspiration for craftsmen throughout the centuries, yet it also speaks to the challenges that traditional vintners face while growing grapes and making wine. Give this impressive rock its due respect – grab a bottle made with this special Croatian white wine today!
So next time you plan a tasting of Croatian wines, don't forget about adding this precious drop to your itinerary!
TASTING NOTES:

Treat your taste buds to a flavor extravaganza when you pour this delicious bottle of wine. On the nose, it gives off tropical fruit aromas with a hint of vanilla and just enough Mediterranean herbs for intrigue.
When sipped, its full-bodied fruity flavors tantalize while refreshing acidity keeps everything in balance – something that pairs stunningly well with all kinds of fish dishes!
And don't think only seafood lovers have access to this sensational beverage; meaty mains like veal or marinated poultry make ideal dinner partners too.

Key Takeaway: Enjoy a vibrant sip of sunshine with this tantalizing white wine! Each glass is filled to the brim with ripe, rich flavor layers. When you get the chance, put it on your table and find out why everyone simply can't get enough of this amazing Croatian white wine!
Coronica Malvazija
Pronounced [malvaˈziːa]
Looking for something new and interesting to try in the wine world? Malvazija (or Malvasia Istriana) is a popular Croatian native variety that offers rich, fruity flavors. This white grape variety grows throughout Croatia's Istrian peninsula and gives one of the most popular Croatian white wines. Whether discovering this unique varietal on your own or sharing it amongst friends, now's definitely the time to get involved with some delicious Isterian juice!
Discover the magic of Istrian terroir at Coronica Winery! If you're a wine enthusiast, don't miss out on their refreshing Malvasia Istriana – crafted with the highest quality grapes native to the region. Sip a glass today and experience authentic Istria like never before!
TASTING NOTES:

Twist your tastebuds with this vibrant wine featuring a gorgeous greenish-yellow hue and crystal clarity. Revel in the subtleties of aromas like acacia flowers, freshly cut grass, and citrusy orange peel!
Delight your senses and sip away at its refined scent. You won't want to miss out on its remarkable flavor profile that'll tantalize all your senses.

Key Takeaway: Unlock an excitingly delightful flavor with this exquisite Croatian white wine! An unforgettable experience awaits – don't miss out on this popular white wine for the ultimate sip and savor.
Krauthaker Graševina Mitrovac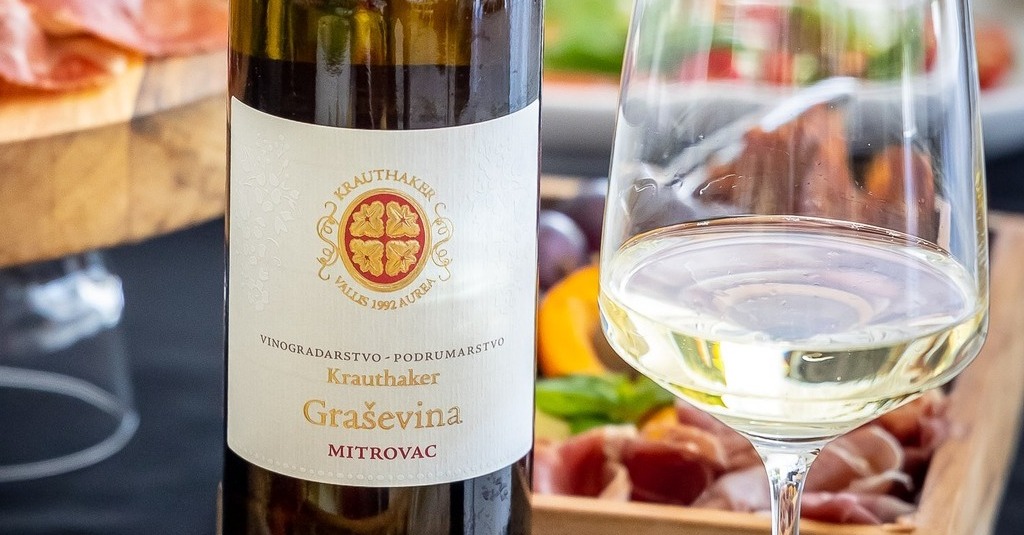 Pronounced [graʃevɪna]
Krauthaker winery is located in the Kutjevo wine region, and they're known for their Graševina – an incredibly popular Croatian grape variety. This unique varietal can produce a wide array of wines from fresh and mineral, to complex late-harvest and ice wine selections – making it beloved by winemakers from this continental part of Croatia.
It's no surprise that Krauthaker's vintages have received awards globally. This remarkable graševina has been hailed as one of the best on offer!
TASTING NOTES:

If you're looking for a wine that's modern and packed with flavor, this is the one. It has an intriguing nose of ripe apples mingled with chamomile and subtle hints of noble rot – making it surprisingly complex! On the palate, enjoy its harmonious flavors of sweet apricots balanced by refreshing notes to finish off your sip.
After taking a sip, you'll find that the wine is full, warm, and creamy. It's got a vibrant taste and a mild bitterness that's perfectly balanced by a touch of saltiness and a good dose of freshness. All in all, it's a harmonious and perfectly crafted wine that'll make your taste buds sing.

Key Takeaway: Discover the perfect harmony of flavor with this modern and delicious wine to round out your experience of tasting popular Croatian white wines!
Grk Zure Bartul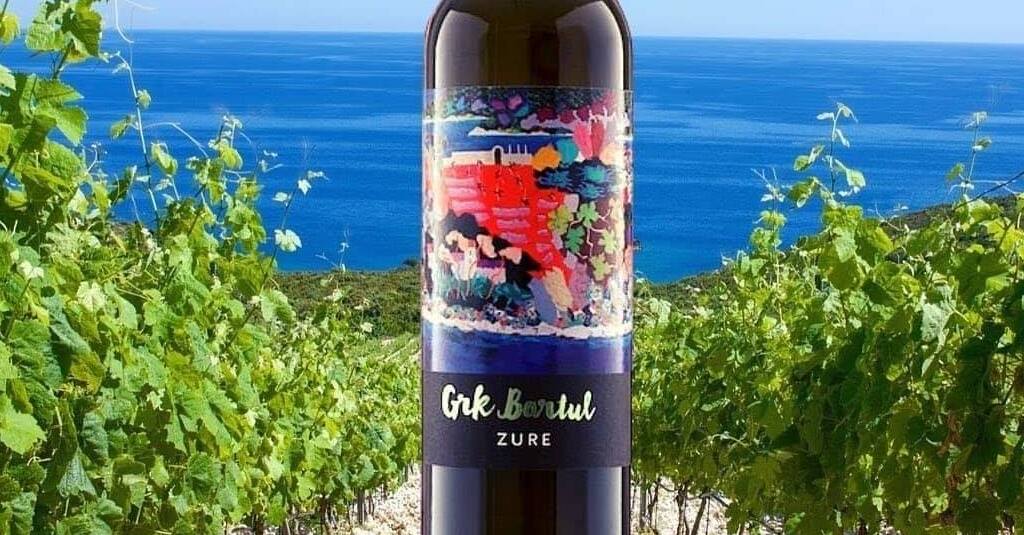 Pronounced [g r k]
Grk wines are something special. They boast an exceptionally rich flavor, higher freshness than most other Croatian white varieties, and hints of fruitiness with just a hint of pine and salt. All put together it creates a unique taste that makes Grks stand apart from any other Croatian white wine – so don't miss your chance for some truly exceptional winemaking!
With an ancestral history of winemaking that dates back centuries, the Zure family proudly continues to cultivate Lumbarda's signature native Grk grape. This varietal flourishes in the area's sandy soil on Korčula island – where it yields white wines with a sophisticated palate offering zesty citrus fruit undertones plus creamy tropical fruits and mineral nuance backed by full body complemented by salinity plus acidity.
TASTING NOTES:

Due to its fullness, this wine combines well with a variety of foods, but primarily with white meat dishes. It has enough fullness for grilled meat, and it will accompany sea fish such as sea bream or small grouper.

Key Takeaway: Step up your game with something truly special – the exquisite Grk white Croatian wine! Explore this exquisite gem crafted from vineyards on the island of Korčula cared for over generations!
Ante Sladić Debit
Pronounced [de-bit]
If you're looking for a refreshingly zesty white wine experience, Debit is your wine! This late-ripening variety hails from North Dalmatia.
The Sladić Ante Winery is a family-run winery situated just above the breathtaking Krka National Park in Plastovo. Boasting an impressive legacy of tradition and quality winemaking, they take pride in their uncompromising dedication to indigenous varieties as well as investing great effort into both cultivating premium vines and mastering cellar knowledge – all whilst respecting tradition and nature's delicate balance!
The unique soil composition on site has been enriched by limestone deposits created under the influence of sea tides and river that once passed through this area,
TASTING NOTES:

Plastovo's characteristic soil gives this Debit wine a unique expression of minerality and freshness – its light, dry, crisp, and full of zesty citrus aromas with floral hints. A vibrant combination of flavors that culminate in subtle sea saltiness and earthy stoniness will indulge your senses immediately!

Key Takeaway: Step into the world of this Croatian white wine with extraordinary character. Let this unique Debit lead your palate through the sea of minerality and freshness – an adventure awaits!
Bedalov Maraština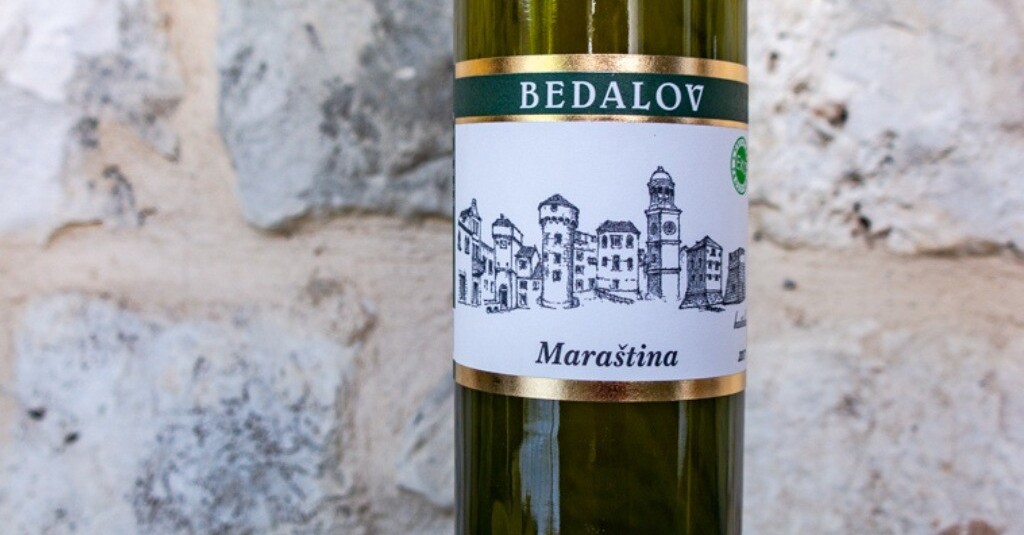 Pronounced [ma-rash-ti-na]
A beautiful blend of heritage and taste, Maraština (also known as Rukatac) provides Dalmatian winemakers with a unique opportunity to create wines as diverse in style as they are delicious. Whether you prefer classic dry whites or explore more unusual options like orange or amber ones, it's all made possible thanks to this remarkable grape variety! Time for some wine tasting?
At Bedalov Wines, you can feel the truth behind "the wine is made in the vineyard" first-hand. The highest slopes of Kaštela Bay are home to some of Dalmatia's finest vineyards – all lovingly cultivated by Jakša Bedalov who has been inspired by a passion for winemaking from past generations.
TASTING NOTES:
Taste the richness of Dalmatian white wine heritage in Maraština grapes! This carefully crafted wine has a delightful mid-palate fullness that develops into herbaceous and mineral flavors. Its structure is refreshingly complex, evolving from stony fruit to immortelle and sage over time – it's perfect for savoring with friends or family.

Key Takeaway: Get ready to embark on a journey of flavor – we're taking you through the wine heritage of Dalmatia with Maraština! Cheers to memorable moments you will surely share over this exceptional wine!
Kosovec Škrlet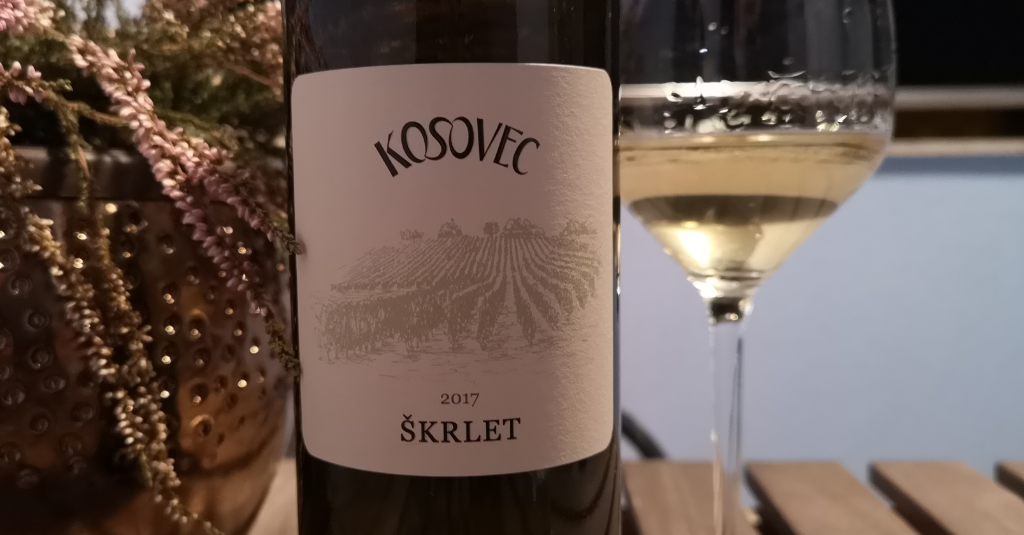 Pronounced [ʃk-r-let]
Ivan Kosovec, a young and virtuosic winemaker is breathing new life into Škrlet – an indigenous varietal found in the hilly Moslavina region.
He's devoted to making his wines with minimal intervention so that they can truly express their complex flavors while honoring this near-forgotten grape variety. Armed with passionate enthusiasm, he's not just reviving more vine growth but also taking it one step further by elevating its taste and structure!
TASTING NOTES:

Get ready for a sip of a one-of-a-kind character! This Škrlet has an inviting golden hue, and the nose is filled with delightful aromas like fresh apples, quince, and spicy notes. The winemakers' natural approach to production brings out the varietal's distinct aromatic profile perfectly – it doesn't get more authentic than this! Crisp acidity melds beautifully with its medium body weight before finishing off delightfully dry.

Key Takeaway: Experience this unique Croatian white wine that unravels its flavor with every sip! This Škrlet is sure to please the refined palate of all wine lovers with its bursting personality!
Šipun Žlahtina
Pronounced [ʒlah-ti-na]
If you're looking for a unique terroir to explore, venture inland of Vrbnik's ancient sea-cliff village surrounded by wild rose hills. On the beautiful island of Krk, discover a hidden treasure – Žlahtina! This native white grape variety makes up 95% of its Krk's total 250 hectares of vineyards. Šipun winery is known for producing some amazing wines from this native variety, They are also dedicated to the revitalization and nurturing of other lesser-known Croatian native varieties of the Kvarner area.
TASTING NOTES:

Šipun Žlahtina is the perfect choice for those looking to experience a native variety with subtle and delicate notes. This easygoing wine has an aroma of peaches, and citrus, with very delicate mineral notes – making it both thirst-quenching yet satisfyingly light. If you're after something unique yet elegant enough to drink on any occasion then try this classic example today!

Key Takeaway: If you're lucky enough to get your hands on some Žlahtina, then prepare yourself for a perfect accompaniment to summer days on the Adriatic sea!
Vislander Vugava
Pronounced [vu-ga-va]
Have you ever heard of Vugava? This Croatian grape variety truly has a unique story. It hails from the southernmost island in Croatia – Vis, and it's still grown there today under its local name: Bugava! Although once widely cultivated on terraces cut into difficult terrain around Komiža town, this is now becoming an increasingly rare sight.
Vislander winery lovingly curates wines that tell tales of hardship endured by those who lived on Vis centuries ago; each bottle represents their resilience with monetary value exchanged for food to sustain families through tough times. On the label of each of them is a drawing of a Nona (grandma) or Dida (grandfather) to whom the wine is dedicated, and the lines showing the face are actually isohypses of the fields where the vineyard is located.
TASTING NOTES:
Treat yourself to a glass of an inviting Vugava wine, with beautiful golden-yellow hues and soft aromas of stone fruits like ripe apricot! Its seductive taste makes it the perfect blend between freshness, complexity, and structure – balanced with subdued hints of herbal Mediterranean plants like thyme for extra depth. A medium body coupled with flower honey notes on the palate wraps up its irresistible charm in every sip!
Key Takeaway: Get ready to indulge in a harmonious and seductive wine experience like no other! With its golden-yellow hue, slightly smokey herbal scent of Mediterranean plants and thyme, plus subtle flower honey finish – this Vugava is simply exquisite.
Plančić Bogdanuša
Pronounced [bog-da-noe-sha]
Get ready to explore the sun-kissed Croatian isle of Hvar with Plančić winery! Established in 1919, their exquisite selection includes native red and white Dalmatian varietals such as Bogdanuša – a local favorite. Sip away – cheers to experiencing a piece of Hvar island paradise!
TASTING NOTES:
This unique wine is sure to make your summer days even brighter! Its beautiful, greenish-yellow hue and floral nose of camomile and fruitiness give it a refreshing feel. With hints of peach, citrusy sensations, and minerality in the mouthfeel you may be reminded just why this variety was served at the Viennese court and during religious festivities so many years ago – divinely delightful indeed!
Key Takeaway: Bogdanuša translated means "God-given", and it truly is! Let summer arrive early as you sip on something special from the sunny island of Hvar.
Most popular Croatian white varieties and wine brands
Table 1. The list of most popular native Croatian white varieties and wine brands
Grape variety

Characteristics
Wine region
Wine brands
Malvasia Istriana (Malvazija)
Native Istrian grape variety.
Aromatic profile: fruity and floral wines with aromas of
peach, citrus, and traces
of tropical fruits.
Istria wine
region


Benvenutti
Coronica
Kabola
Roxanich
Kozlović
Vina Laguna
Medea
Trapan
Ritoša
Graševina
The most widespread and
versatile variety of Slavonian
and Danube region
can have many faces.
Aromatic profile: delicious
aromas of ripe fruit, sweet
and juicy apples, pears, and quince on the nose.
Slavonia and
the Danube
wine region
Krauthaker
Kutjevo
Josić
Adžić
Belje
Iločki Podrumi
Antunović
Enjingi
Petrač
Galić
Enosophia
Pošip
A white grape variety is native
to the island of Korčula.
This versatile variety can
produce crisp fresh whites
and structured and big
white wines.
Aromatic profile: vanilla spice, citrus fruit, and a subtle
almond note.
Dalmatia wine region
Korta Katarina
Testament
Milan
Saints Hills
Stina
Grgić
Rizman
Volarević
PZ Svirče
Grk
Native variety of Korčula island.
Aromatic profile: notes of
white pepper, melon, herbs,
and sliced pear with lively
freshness and saltiness.
Dalmatia wine region
Bire
ZureC
ebalo
Debit
Native Dalmatian
grape variety.
Aromatic profile: well-balanced, light, fresh, with
herbal character.
Dalmatia wine region
Ante Sladić
Bibich
RAK
Testament
Maraština
Native Dalmatian
grape variety.
Aromatic profile: lovely
herbal notes and fruity
aromas of pear, with notes
of mineral freshness.
Dalmatia wine region
Miloš
Sladić
Bedalov
Jokić
Ante Sladić
RAK
Škrlet
The native grape variety
is produced in the
Moslavina sub-region.
Aromatic profile: rich with
flowery aromas, herbal
notes, and fruity taste.
Croatian
Uplands wine
region
Kosovec


Vugava
One of the oldest native
grape varieties.
Aromatic profile: crisp
wine with a lingering
aftertaste of grapefruits
and subtle aromas of
honey and citruses.
Dalmatia wine region
Vislander
Lipanović
Senjanović
Stina

Žlahtina
The native grape
variety is grown specifically
in the vineyards
of a small town
called Vrbnik,
on the island of Krk.
Aromatic profile: floral
and citrus aromas that are complemented by
mineral notes and
well-balanced acidity.
Kvarner wine region
Ivan Katunar
Toljanić
Šipun
Bogdanuša
The ancient grape
variety is native
to the island of Hvar.
Aromatic profile: fruity
aromas of peach,
herbs, line, and
chamomile scent,
with a harmonious
and amazing fresh taste.
Dalmatia wine region
Plančić
Plenković
Hvar Hills
Carić
PZ Svirče
Kujundžuša
Native grape variety
to Imotski sub-region.
Aromatic profile: refreshing,
light to medium-bodied
wine, with notes of green
apple, citrus, and peach
followed and
mild minerality.
Dalmatia wine region
Grabovac
Jerković
Kraljevina
Native grape variety.
Aromatic profile: mild
and gentle body with pronounced freshness.
Meadow flowers predominate in
the scents, with mildly fruity aromas
of medium-ripe apples.
Croatian Uplands
wine region
Puhelek
Jarec
FAQs About Croatian white wines
What is the white wine of Croatia?
Croatian wine is known for its diversity and quality. Many Croatian wines have won awards at international competitions and are becoming more popular and recognizable worldwide. Popular Croatian white wines are Malvazija, Graševina, Pošip, Grk, Maraština, Debit, Žlahtina, Škrlet, Vugava, Bogdanuša, Kujundžuša, and many lesser-known varieties found in Croatian Upland wine.
Is Croatian white wine good?
Croatia is a hidden gem for wine enthusiasts! With varied climates and wine regions, Croatia produces unique white wines that are known for their freshness and complexity. Plus there's an added bonus of discovering some of Europe's oldest vineyards while tasting high-quality native white wines.
Croatian wine has something special to offer every palette. Why not take the journey and explore all these great white wines from Croatia's unique regions? Start out in Slavonija and Danube, sampling delicious native Graševina alongside other whites like Gewürztraminer, Chardonnay, and Sauvignon Blanc. Then head up to Croatian Uplands for some Pušipel, Škrlet, or Kraljevina!
Explore Croatia's Istria and Kvarner regions for some of the world's most-awarded wines! Try locally produced Malvazija, Žlahtina, or Muškat Momjanski – whites that range from light to intense dessert ones.
Finally, travel down south to Dalmatia – with its Mediterranean climate creating distinctive flavors you won't find anywhere else – try Pošip, Grk, Maraština, Debit, Vugava, Bogdanuša, Kujundžuša – a true feast for your taste buds!
What Croatian white wine is like Sauvignon Blanc?
Croatian native variety Debit has a similar flavor profile to a New Zealand Sauvignon Blanc with the slightly oily mouthfeel of a heavier white like an Albarino and pronounced crisp citrusy notes. And if you're looking to explore more unique varieties, Grk is a must-try! This rare grape variety combines wines with luscious Chardonnay flavors with vibrant aromas of Sauvignon Blanc – all anchored by Riesling's refreshing acidity. However act fast as only small amounts are produced each year- so don't miss out on this delectable drop
Conclusion
Get ready to experience exquisite flavor sensations as you explore Croatia's incredible winemaking culture full of passionate producers dedicated to making memorable sips.
The grapes for some of the most popular Croatian white wines are grown throughout Croatia's various regions and produce distinctive flavors depending on the variety. As awareness continues to spread, these high-quality Croatian wines are being recognized more and more on the global wine scene.
Croatia is quickly becoming a go-to destination for wine lovers and enthusiasts seeking out new and exciting varieties. Its indigenous grape varieties are garnering attention, with each individual region showcasing its own signature varieties that can be enjoyed in wines at all price points. Even so – why just settle on one? You may as well get to know them all! Cheers!