Wine is not just a tasty beverage, it's a vital part of the local culture and identity. And right now, local wineries in Croatia are thriving like never before!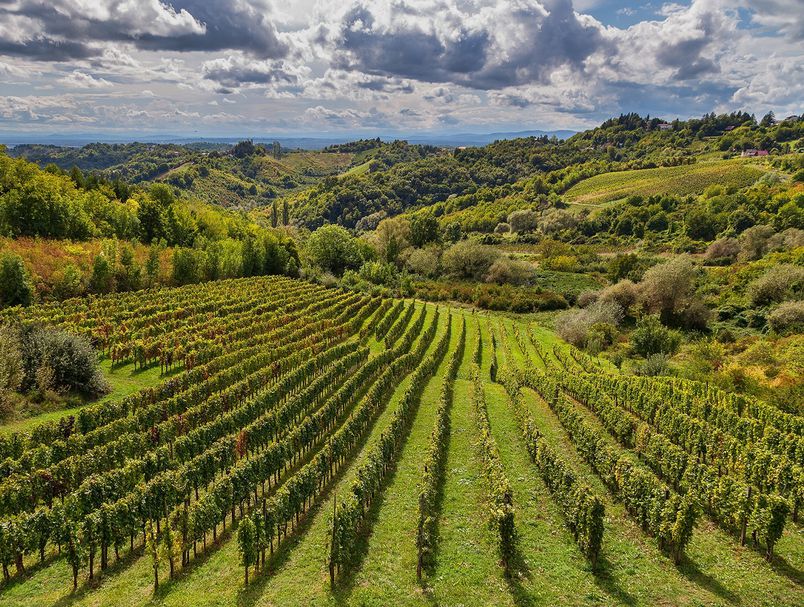 Moreover, Zagreb is situated within the larger Croatian Uplands wine region, encompassing sub-regions like Moslavina, Prigorje-Bilogora, Plešivica, and Pokuplje. Here, vineyards are scattered throughout the countryside, offering a unique glimpse into the meticulous winemaking process – from carefully tending to the grapes to the delicate aging process in traditional amphorae.
You'll get an exclusive front-row seat to the winemaking process by visiting these wineries, culminating in some of Croatia's finest wines.
Let's uncover 7 must-visit wineries near Zagreb!
Šember winery
Šember winery is a family-owned winery located in the charming village of Donji Pavlovčani near Jastrebarsko. The Šember family has been dedicated to producing outstanding grapes and wines deeply rooted in tradition for generations.
One of their most notable wines is their exquisite sparkling wine made from Riesling macerated in amphora, Qvevri. It's a true masterpiece that will impress even the most discerning wine connoisseurs.
But the Šember winery offers more than just its sparkling wine. They also provide a selection of other premium wines known for their exceptional quality. Visiting their winery is a must for anyone who loves wine and wants to experience the passion and expertise of the Šember family firsthand.
You'll have the opportunity to taste their wines, learn about their production process, and soak in the beautiful surroundings.
Korak winery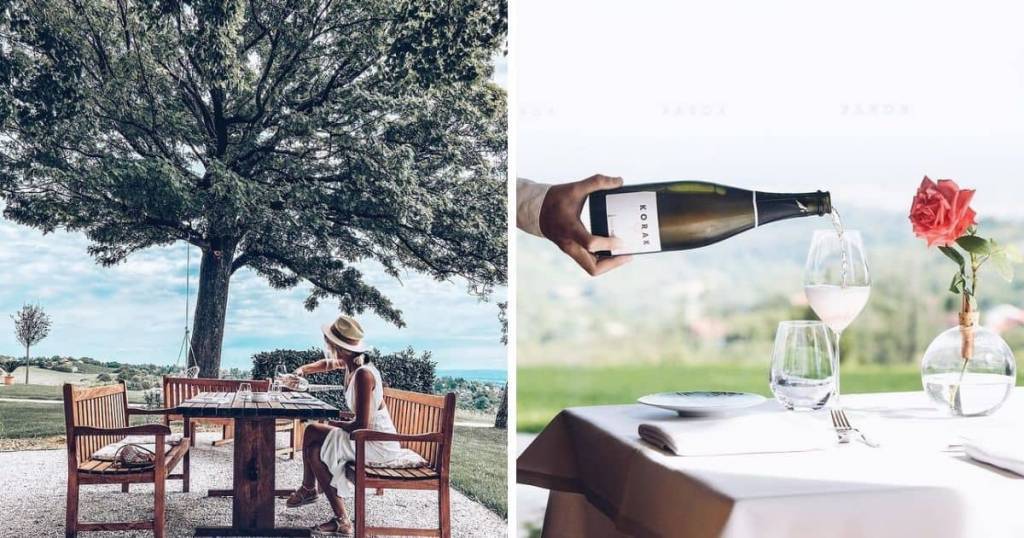 Nestled on the hilly slopes of Plešivica, hour drive from Zagreb, the Korak family has been dedicated to producing the highest quality wines and developing their artistic vision for winemaking.
While the Chardonnay sur lie is the house's flagship wine, the fresh and aromatic Sauvignon and lively Riesling are equally delightful. And let's remember the recent addition of Pinot Noir, one of the best red wines in Croatia.
Each harvest brings unique and distinctive wines that are true works of art, with small batch production and a story behind every bottle.
But Korak is more than just a winery – it's also the name of the fine dining restaurant on the property. Spearheaded by the young and exceptionally talented chef, the restaurant aims to showcase the best of local producers and the region's gastronomic heritage. With a focus on seasonality and a touch of nature in every dish, this is the first fine dining experience of its kind in the region and a right step forward in Plešivica's thriving food and wine scene.
Tomac winery
There is another family-owned winery, the Tomac winery, located in Jastrebarsko. The winemaking tradition has been passed down through generations for over 100 years, and their Chardonnay and sparkling wines have received recognition abroad.
The Tomac family was among the first Croatian winemakers who used the ancient Georgian winemaking tradition of macerating and aging grapes in large clay vessels – qvevri, just as it was done in the cradle of winemaking in Georgia thousands of years ago.
This unique method has made them pioneers in the world of winemaking. Their sparkling wine, Amphora Brut Nature, has pushed the boundaries and gained global recognition. In fact, in 2016, it was the only Croatian wine to be included in Decanter magazine's prestigious list of the 75 most important wines of the year. Every wine lover visiting Zagreb should visit this renowned Plešivica winery and their newly built winery.
Jagunić winery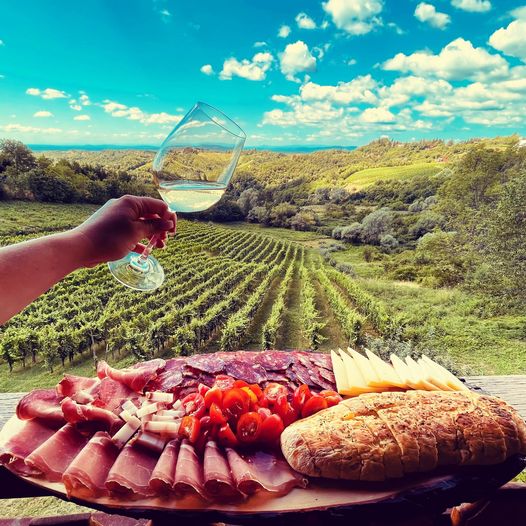 Dominik Jagunić is a talented winemaker who crafts wines that are both unique and bursting with flavor. He has a particular knack for making macerated and sparkling wines, which are truly special. One of his most popular creations is the Three Stars sparkling wine, named after the three amazing vineyards where the grapes are grown. These vineyards produce a variety of grapes, including Chardonnay, Riesling, and Plavec Žuti, which all contribute to the wine's one-of-a-kind taste.
Dominik's Traminer Red Amber is another standout wine known for its beautiful amber color and rich flavor.
In 2000, they renowned their old family cellar and started building a tasting room near the winery. Soon after, the tasting room expanded to accommodate 80 people, and an outdoor terrace with 40 seats was added.
They also began offering local specialties from the Plešivica sub-region. They try to produce all the ingredients themselves or source them from local producers. Everything is fresh and seasonal, so when combined with the surrounding greenery, vineyards, and wines, visitors can expect the ultimate wine-tasting experience!
Ivančić Griffin winery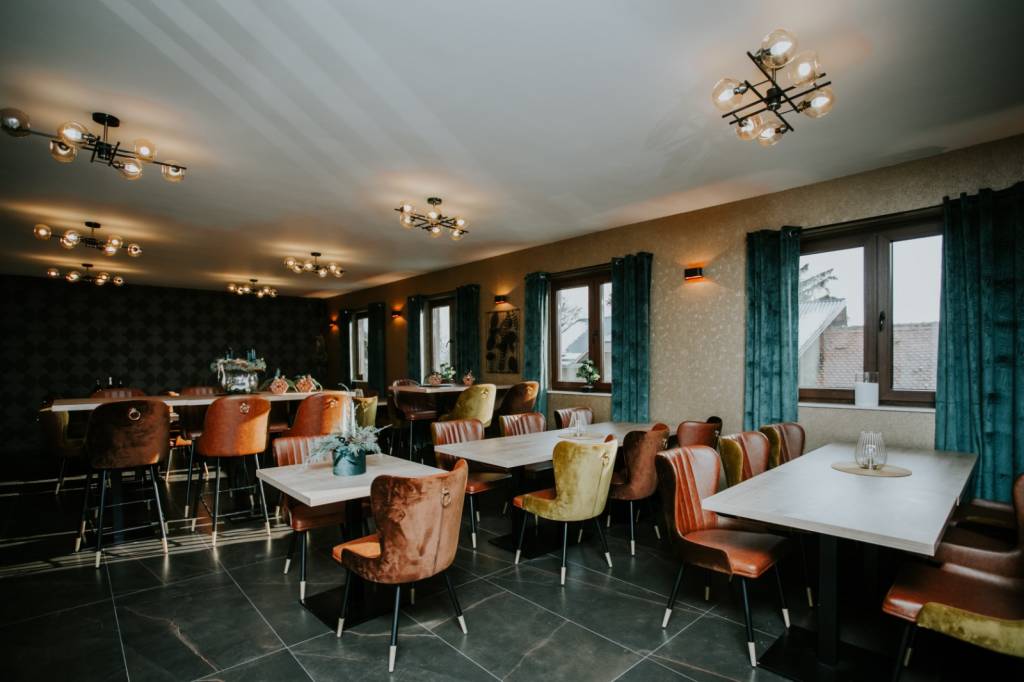 If you're a fan of wine and nature or just looking for a unique experience, don't miss out on visiting the Ivančić Griffin winery. This family winery is located in the Plešivica region and is known for producing top-quality wines that showcase the area's unique terroir.
During your visit, you'll explore their vineyards and learn about the winemaking process on a guided tour. You'll even see firsthand how they make their award-winning wines in the cellar. And, of course, you'll have the chance to taste their wines and learn about the different flavors and characteristics.
But that's not all! Ivančić Griffin Winery also offers a variety of events throughout the year, including wine-pairing dinners and live music. So, whether you're looking for a day trip from nearby Zagreb or want to experience something new, Ivančić Griffin Winery is the perfect destination for an unforgettable experience.
Puhelek Purek winery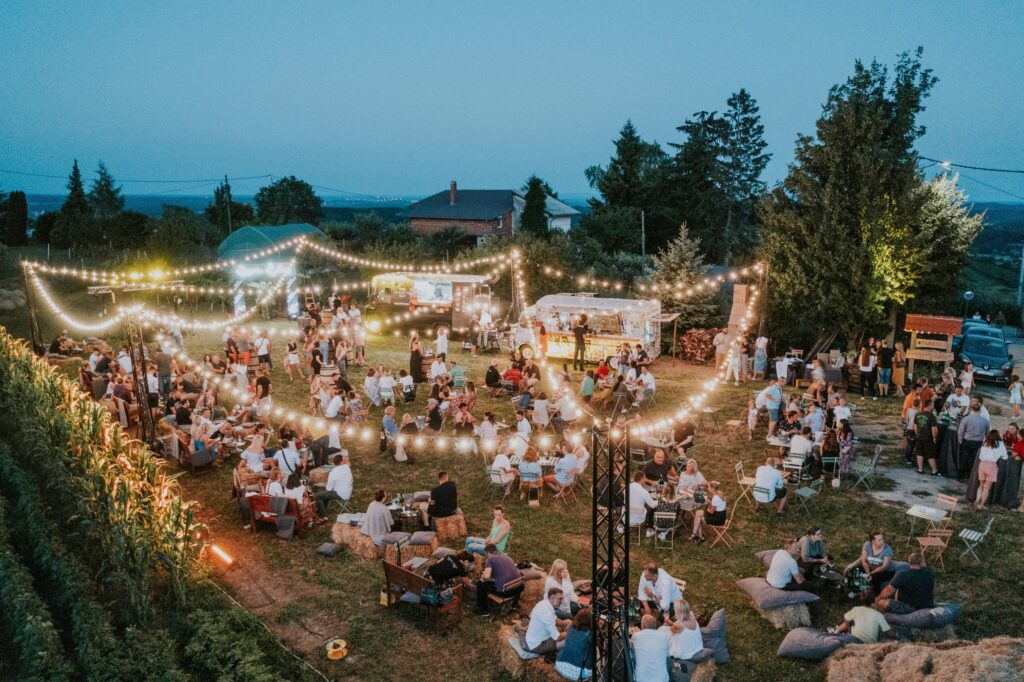 Puhelek Purek is a family-owned winery located in the Sveti Ivan Zelina wine sub-region near Zagreb. The winery's success came largely due to Ivana and Nataša Puhelek, two sisters from the younger generation who work alongside their parents. Their boutique winery produces top-quality wines, and they recently won a Decanter Gold award for their Sauvignon, which received an impressive 95 points.
In addition to their famous Sauvignon Blanc wine, they have launched an exciting brut sparkling wine made from 100% Kraljevina, a native grape variety.
The tasting room, with a picturesque view of the surrounding vineyards and hills, can accommodate up to 30 people. Visitors can enjoy local specialties like homemade spreads, bacon, cheese, sausages, and ham with their wines. The tour of the winery must be arranged in advance.
Looking for a fun event that's just half an hour away from Zagreb? Look no further than the Kraljevina Food Summer Festival, organized by the Puhelek Sisters and Nekić Brothers, which takes place at the Puhelek Purek vineyard estate.
This event offers everything you need for a great time, with a top-notch selection of food and drinks, fantastic music, and breathtaking views that will leave you speechless.
Bolfan winery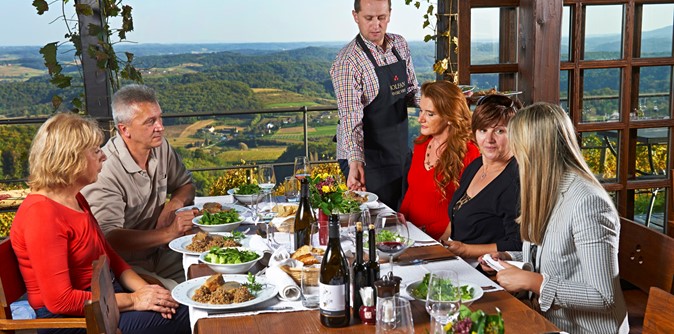 Bolfan winery is a family winery located in the heart of the Zagorje sub-region in the northern part of Croatia. It's a must-visit destination for wine lovers and anyone looking to experience the beauty of the Croatian countryside.
Visitors can expect a range of wine-tasting experiences where you can sample their award-winning wines while enjoying stunning views of the vineyards. The winery produces various wines ecologically and sustainably and offers vineyard tours, where one can explore vineyards and learn about wine-making. The winery has a wine shop where visitors can purchase their wines. They also provide other local products and homemade delicacies
Bolfan Winery has an on-site restaurant that serves delicious local cuisine paired with its wines. The restaurant features a terrace with stunning views, making it the perfect place to enjoy a meal.
If you want to stay in the area, the winery offers accommodation with all the modern amenities you need for a comfortable stay.
Before (or after!) visiting some of the mentioned wineries, uncover more about this exciting and ever-evolving wine scene, and order some of the most renowned Croatian wines!