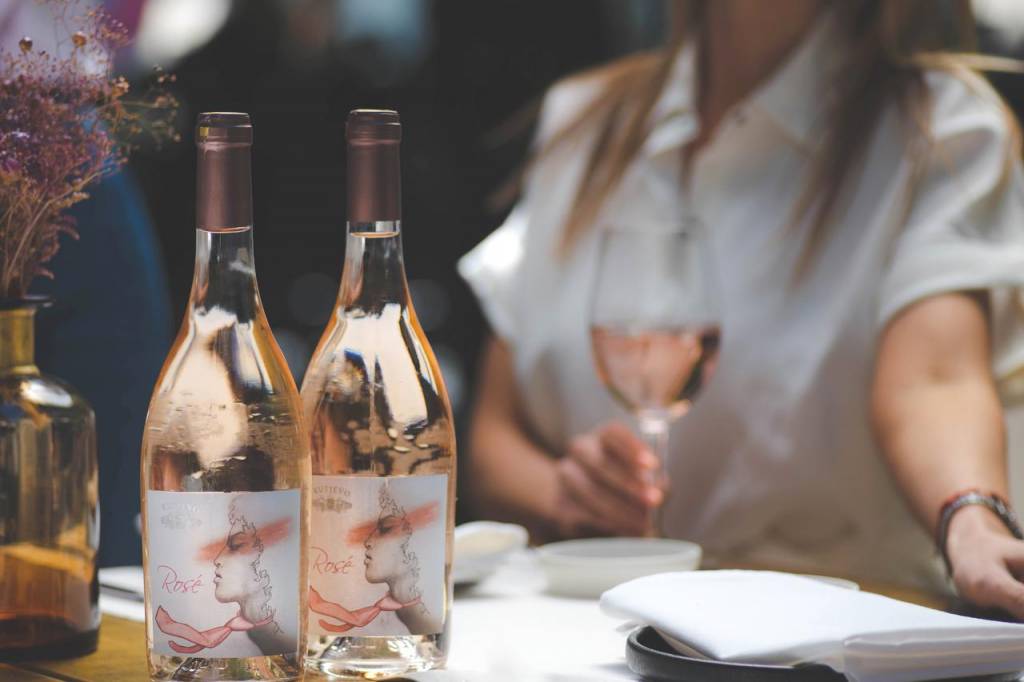 Introduction
Croatian winemakers are all geared up to present their newest rosé wines to cater to the increasing demand. While most rosé wines are meant to be consumed within a year of bottling, some exceptional samples have the potential to age gracefully for a few years.
Top 5 Croatian rosé wines
This season, we have handpicked five Croatian rosé wines that will surely surprise you! Prepare to embark on a delectable journey of tasting some of Croatia's most exquisite rosé wines.
Galić Rosé
Galić Rosé wine is almost completely dry with a pale, Provencal color and fruity, fresh, and mineral notes. It's an excellent rosé wine and a great example of the successful evolution of Croatian rosés. About five or six years ago, this wine had five to six grams of sugar leftover, but before the pandemic, they reduced it to just two grams.
Now, it's a staple in many high-end restaurants and bars. This wine blends Cabernet Sauvignon, Merlot, and Pinot Noir. It has a delicate salmon pink color, with a herbal and fruity aroma that mixes green herbal notes with attractive fruity hints of raspberry and strawberry. The taste is lively, elegant, and refreshing, with a certain sweetness on the finish.
Kutjevo Premium Rosé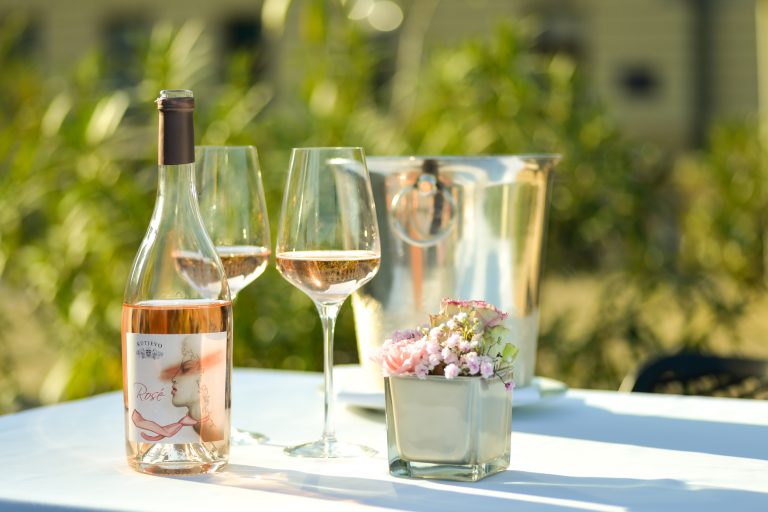 Kutjevo Premium Rosé, a blend of Zweigelt and Pinot Noir grapes, is one of the most sought-after Croatian rosé wines. In its elegant burgundy bottle and attractive label, this wine perfectly complements the pale pink color, playful hints of strawberries and raspberries on the nose, and refreshing elegance in the mouth.
You'll notice hints of raspberries, blackberries, wild strawberries, lime, orange peel, and ripe pomegranate. The taste is lively and vibrant, with an elegant touch and a good intensity.
St. Hills St. Heels Rosé
Have you heard of Dingač? It's the first place in Croatia recognized, in 1961, as an appellation with "Protected Geographical Origin. " The locals there have been making amazing wine with the native Plavac Mali for centuries, and it's always been considered the heart of Croatian winemaking.
The vineyards in Dingač are very steep, which means that all the work in the vineyard is done by hand. Despite the triple insulation, the grapes keep a balanced acidity and develop layered aromas. Amazingly, the grapes go through a double sorting process: cluster by cluster and berry by berry.
And get this: the Saint Hills Rose is the first Dingač Plavac Mali vinified as a rosé! Dingač wines are usually known for being dense, alcoholic, and powerful, but this rosé is different. It's a fresh summer wine with a fullness characteristic but a specific terroir character. It's got a deep pink color, medium density, and fresh strawberry and raspberry flavors. It's a complex, fresh, and intense rosé!
Frano Miloš Stagnum Rosé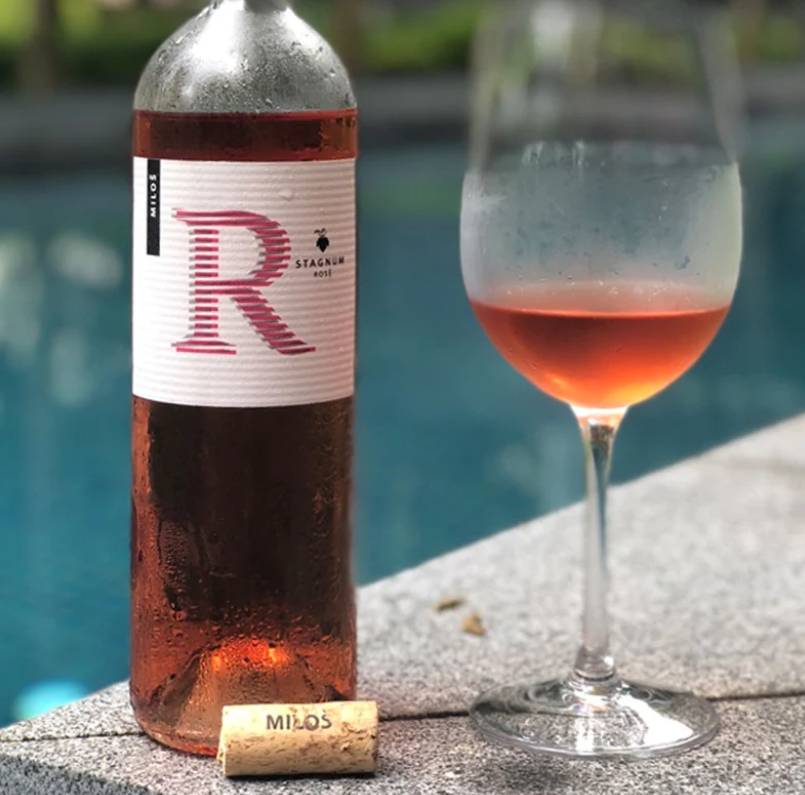 A rosé like no other! Crafted by the legendary winemaker Frano Miloš. He's known as one of the most important interpreters of the Plavac Mali variety, and his rosé wine is truly unique and characterful. At first controversial, today it represents the finest expression of Plavac Mali in the rosé genre.
The Miloš family is a true custodian of Dalmatian heritage, as their wines reflect terroir, centuries-old traditions, and a completely traditional way of winemaking.
Stagnum Rose is not a typical rose but a genuine representation of Plavac Mali. Similar to a good Plavac Mali, it will mature in the bottle over time.
This wine showcases fruity aromas and distinctive herbal notes that will evolve in your glass as it opens up. It combines the power and richness of Pelješac Plavac with the elegance and freshness that make a great rosé—bursting with red fruit flavors and the recognizable aromas of the hot Mediterranean bush, which are typical of all Miloš family Plavac Mali wines.
Korta Katarina Rosé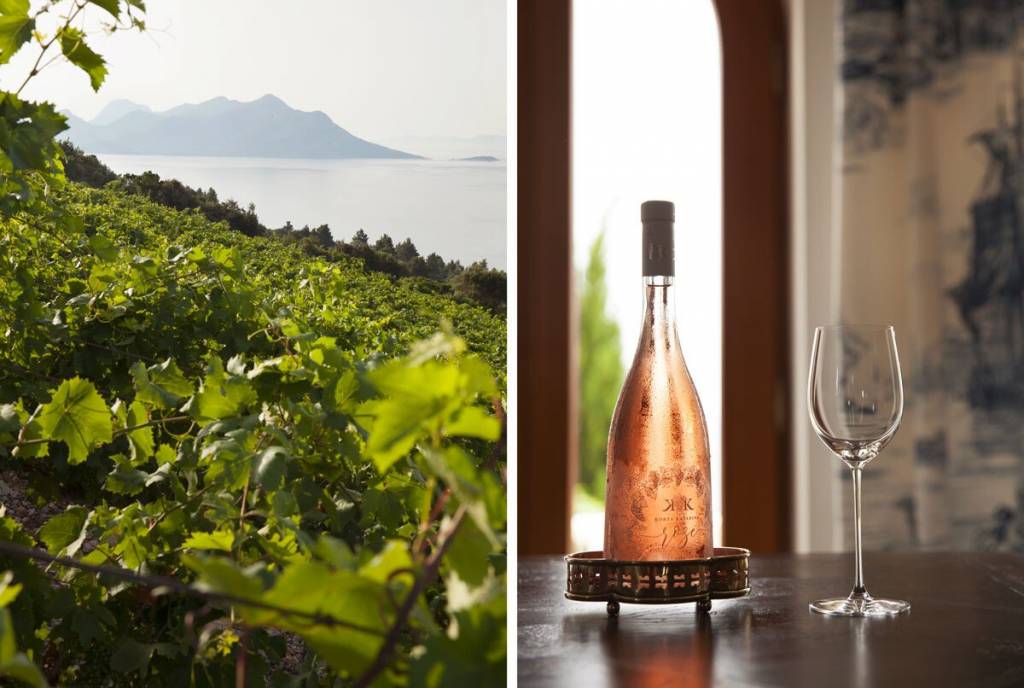 Korta Katarina, a renowned winery from Pelješac, produces some of the best Croatian rosé wine from Plavac Mali grapes. Light pink, the color of salmon, the intensely attractive scent of blood orange, and forest strawberry, with some cherry in the background, dominate the wine.
The taste is lively and juicy, completely dry, exuding freshness, elegance, and expressiveness on the palate and the nose. It has a medium body, balance, and a mild finish—a modern interpretation of rosé wine from the Plavac Mali.
Conclusion
In recent years, rosé wine has become an increasingly popular choice among wine and the general public, and it's not hard to see why! This delightful wine often entices with a beautiful light-pink hue and features fresh fruity aromas that give rise to a crisp and clean taste.
One of the key strengths of amazing Croatian rosé wines is the balance between freshness and character, resulting in a smooth, invigorating, and satisfying mouthfeel. Whether enjoyed on its own or paired with various foods, rosé wine is a perfect choice for those seeking a light and flavorful wine that embodies the latest trends in the world of wine!