Whether you're looking for something big or small scale – from full-blown festivals with plenty of food, music, and activities to cozy tasting evenings – here's everything you need to do on your next Croatian vacation dedicated to delicious wines. Join us as we explore some fantastic Croatian wine festivals & events you should not miss!
Croatia is home to some of the world's most beautiful scenery, and its wine festivals are no exception. If you're a passionate wine enthusiast or enjoy the occasional sip of your favorite vintage, Croatia is the perfect place for you to visit!
With its stunning vineyards and award-winning wineries across continental and coastal regions, there's no shortage of fantastic events to attend.
Introduction to Croatian Wine Festivals and Events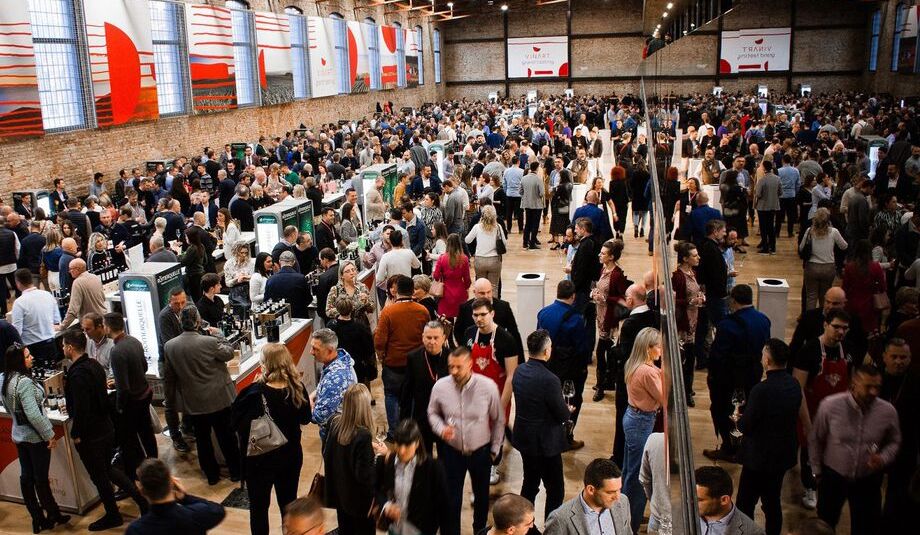 With a wealth of worldwide wine festivals, an exciting year is ahead for aficionados of the Croatian wine scene. From wine tastings and conferences to lectures, delicious food, live music, and art exhibitions – it's easy to see why this year will be the best to enjoy a glass and immerse oneself in unique Croatian wine culture.
Croatia is home to some stunning and diverse wine regions. In the rolling hills, river basins, steep slopes of Adriatic islands, and its picturesque Uplands regions, pro­duc­ers are mak­ing some of the best wines in the country.
This source of Croatian heritage has provided some of the most exquisite wines. Visitors, wine lovers and enthusiasts, chefs, restaurateurs, hospitality professionals, importers, and distributors flock to see these regions and their festivals every year thanks to their unique character, tasting wines produced from native grape varieties in minimal quantities.
Attending wine festivals and wine tastings opens your palate and mind to new possibilities, while wine and food pairing sessions help you learn which wines best complement specific foods. Workshops offer hands-on learning in various wine-related topics, such as making vintages or understanding how wine pairing works at a deeper level.
Conferences are ideal for industry insiders looking to network with wine producers, attend presentations from thought leaders, learn about the wine business, and expand their knowledge of the latest research and trends.
Key Takeaway: If you're looking for a year of fun and excitement, including attending one (or more!) of Croatia's many wine festivals. With a wealth of events happening throughout the year, it'll be easy to find one according to your preference. From wine tastings and conferences to lectures, delicious food, live music, and art exhibitions – there's something for everyone at these amazing festivals. So raise a glass and enjoy some of the best wines that Croatia has to offer!
The Zagreb Wine Festivals and Events
Every year, wine enthusiasts look forward to the Zagreb wine festivals and events —a celebration of wine and wine culture in the capital, Croatian. Attendees can sample the best offerings from renowned winemakers and visit award-winning wineries from nearby wine regions.
With endless opportunities for fun, these festivals offer something for everyone to enjoy. Visitors can attend seminars led by experts who illustrate every aspect of wine-making culture, from grape-growing techniques to food pairing insights.
Whether you're a wine novice or an experienced connoisseur, these Zagreb Wine Festivals have something memorable in store! The top 5 Zagreb Wine Festivals and events are:
Vinart Grand Tasting
vino.com
Pink Day Festival
BREGfest
Salon pjenušavih vina
Vinart Grand Tasting: Getting to know different wine regions, discovering extraordinary wines, promoting quality, networking, and encouraging wine-drinking culture are constant challenges and motivations of Vinart organizers. In this year's edition of the Vinart Grand Tasting, they have prepared a rich program of workshops for visitors, where icons of the Croatian wine scene and leading winemakers from the region will bed. Don't miss out on rare wines at incredible festival prices! Unleash your inner sommelier at Lauba Zagreb's House of Art.
vino.com: One of the oldest wine events in Croatia, vino.com is where many winemakers, wine houses, distributors, and all those related to wine in the business gather. It is an opportunity to meet or greet an impressive number of winemakers in a short space of time, to try new wines, and to taste what you usually don't have the chance to.
PINK DAY festival: This rosé wine festival organizes the largest wine enthusiast organization in Croatia – Woman on Wine (WOW Croatia). In the spring of 2023, head to celebrate the special 10th anniversary. PINK DAY celebrates rosé wines, extra virgin olive oils, and pink cocktails. It's a two-day attempt to look through rose-colored glasses, a celebration of optimism! Of course, along with tastings, there are also educational content and entertainment. An exciting array of rosé wine workshops, olive oils tasting, and Pink Mixology, where the audience can taste – pink gins, tonic waters, and cocktails, awaits you. Beside Rose wines and sparkling wines, the festival also promotes olive oils. Irrespective of gender, all are guaranteed to relish in a dynamic rosé wine scene. Raise a glass! It's time to rediscover the beauty of Rosé wines.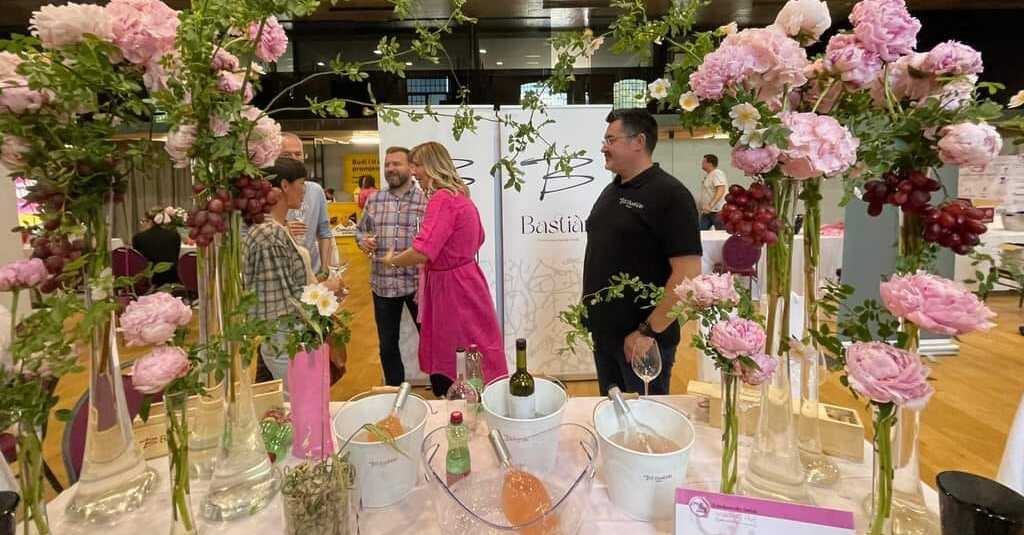 BREGfest: The first Wine Festival of Croatian Uplands winemakers, Croatia's new wine region, which includes the wine-growing subregions of Zagorje and Međimurje, Prigorje, and Bilogora, Plešivica, Pokuplje, and Moslavina, was held in 2022. Croatian Uplands wine region characterizes great soil and grape varieties, and it's no wonder it was one of the most visited wine festivals last year. The vineyards of the Croatian Uplands wine region are smaller, planted on the southern slopes of the hills, and located next to family farms engaged in tourism. Climatic and pedological conditions are favorable for producing fresh, elegant, light, and drinkable wines, complex white and red wines, and top-quality sparkling wines—the perfect reason to visit this gem of a wine festival!
Salon pjenušavih vina: The sister festival of the Salon of Sparkling Wines in Ljubljana had its premiere in Zagreb in 2017. Zagreb has an eclectic wine festival scene thanks to the growing number of sparkling wines produced in Croatia and the significant increase in their quality and consumption. This wine festival proved that the bubbly Croatian scene has grown so strong that it deserves its hangout. In addition to the majority of Croatian producers, there were also guests from several nearby countries. Visitors can expect workshops as well as tasting some popular Croatian sparkling wines.
Key Takeaway: Zagreb wine festivals and events are a great way to celebrate wine culture with friends, family, or fellow wine enthusiasts. Attendees can enjoy the wine of renowned winemakers, visit award-winning wineries from nearby regions, participate in interesting seminars led by experts, and so much more. No matter your level of experience with wine, these festivals have something memorable in store for you! So gather your loved ones and plan to visit one of the top 5 Zagreb Wine Festivals!
The Istria Wine Festivals and Events
Wine lovers rejoice! The Istria Wine Festival is a wine event held annually in Croatia where wine enthusiasts worldwide come to visit. This March, wine enthusiasts will be able to sample and savor some of the region's most exclusive wines and get to know the winemakers behind them. Visitors are welcome to taste various wine types, including Malvazija, one of Istria's famous white wines. There are also wine-pairing events, wine-tasting classes, and wine seminars for those who want more than just a sip. Whether you are an avid wine fan or just looking for something new, there is something to tantalize your taste buds during the festival. So don't miss out – join this wonderful wine celebration with friends and family! Istria's top 4 wine festivals and events are:
Vinistra
WineRi
Istria Wine & Walk
Gračišće Wine Festival
Vinistra: Wine and Winery Exhibition is a regional and international exhibition of wine and wine growing and winemaking equipment. The show is traditionally held in Poreč, and every year, increasing interest, confirms its importance. Apart from wines, olive oil, and brandy are also evaluated at Vinistra. During the three days of the exhibition, several thousand wine lovers taste and explore the wine world of Istria.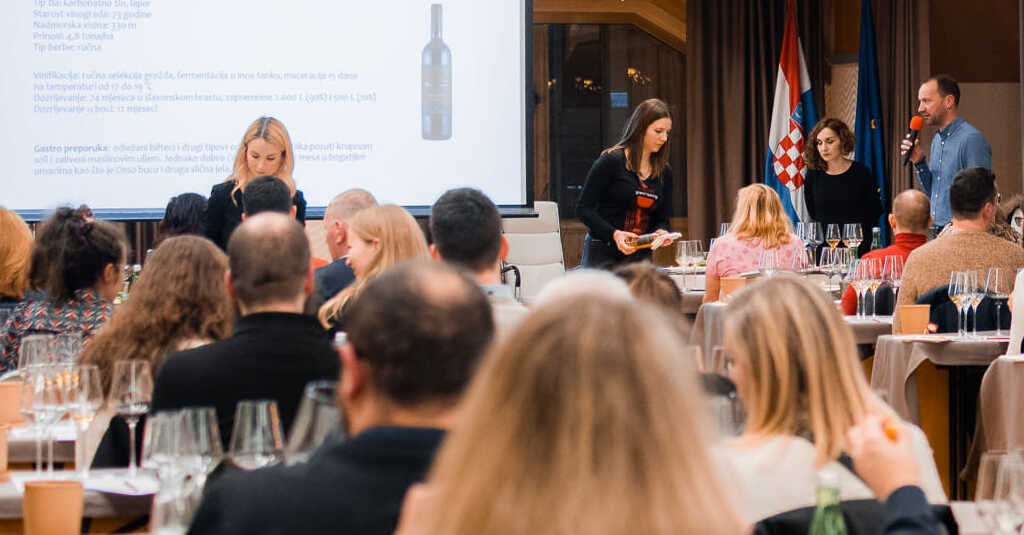 WineRi: International enological and culinary festival WineR hosts essential exhibitors from Croatia and the region gathered at the Karolina Rijeka Pier, right next to the sea. Apart from wine, brandies, liqueurs, cured meats, cheese, music, and a great atmosphere, this awaits visitors at the most attractive location in Rijeka. More than 250 wines, with a particular emphasis on native varieties, can be sampled there. Apart from popular grape varieties Malvazija and Teran, visitors will get the chance to taste scarce grape varieties native to Istria and Kvarner wine region, such as:
Trojšćina,
Žlahtina,
Belica,
Jarbolu,
Sansigot.
Istria Wine & Walk: Recreating and enjoying wine simultaneously is possible. Can't believe what you just read? It's time to get to know the event, where you get a glass and a map of the trail and then enjoy the 11 kilometers of motivating walk, which includes seven refreshment stops and a table full of Istrian delicacies.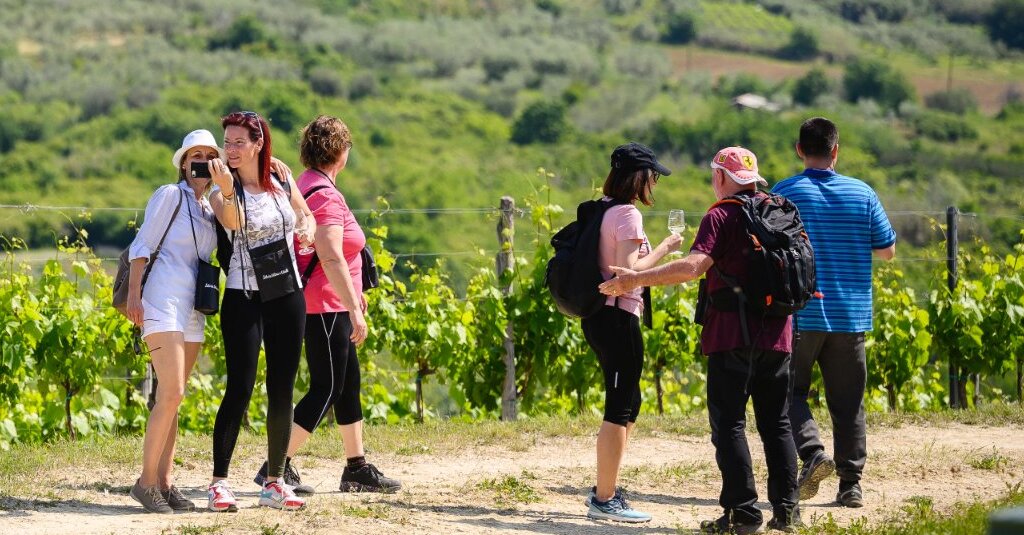 Gračišće Wine Festival: One time a year, the main square in Gračišće becomes a stage for local winemakers. The Wine Festival of Central Istria will be held traditionally on Easter Monday. On the day when the streets of medieval Gračišće turn into a large inn in the open, visitors will have the opportunity for wine tasting in the old town core in 18 taverns. Visitors can taste quality wines, Istrian sausages, prosciutto, and other autochthonous delicacies.
Key Takeaway: If you want to book your next trip to Croatia, add the Istria Wine Festival to your list. These events are a must-visit for any wine lover or enthusiast, with chances to sample exclusive wines, learn from knowledgeable winemakers, and enjoy events like seminars and classes. The festival promises something for everyone – so whether you're an expert sommelier or just getting started in your wine journey, make sure not to miss out on this one-of-a-kind experience!
The Dalmatia Wine Festivals and Events
The Dalmatia Wine Region of Croatia has long been renowned for its vast vineyards and history of wine production. Every year, events like the Zadar wine festival showcase the proud winemaking culture of the region, providing an occasion to reassure its traditions. With food-and-wine tastings galore, the festival offers a unique blend of Dalmatian warmth and hospitality that extend from its sun-kissed coastline along the Adriatic – from Šbenik, Split, Pelješac, and Korčula to Dubrovnik. From truffle tapas to home-cooked dalmatian dishes washed down with wines drenched with sea salt – there is something for everyone here! Enjoyment is guaranteed at this wine festival with a dazzling selection of wines and local delicacies, providing a platform for visitors to experience the Dalmatian customs and culture in full force.
ZADAR Wine Festival
Festival Vino Dalmacije
ZADAR Wine Festival: The Zadar wine subregion is experiencing a meteoric rise as a wine destination in Croatia, evidenced by the increasing number of winemakers, international awards for some of the most attractive native grape varieties, and substantial investments in wine production. Along with several local artisanal foodstuffs, popular restaurant chefs will be preparing tasty specialties and organizing food & wine pairing. Zadar is a place to go if you are looking for a top wine festival. 
Festival Vino Dalamcije: If you're looking for the perfect opportunity to expand your knowledge of Dalmatian wine, this is a wine event for you!! Whether you're a wine enthusiast or simply looking for a business opportunity – it's time to pick up your ticket for the Dalmatian Wine Festival! Visitors will be treated to a promenade-tasting experience, giving them access to over 60 wineries from the Dalmatian wine region – which stretches from Zadar, Split, Korčula, and Pelješac to Dubrovnik and Konavle. Here, attendees can sample some exciting wines, with many being released on the market the same week as the festival.
Key Takeaway: Croatia's Dalmatia wine region is renowned for its beautiful vineyards, stunning coastline, and traditional winemaking culture. Every year, the wine festivals in Dalmatia showcase the best of what this wine region offers, with galore food-and-wine tastings. Those are the events for you if you're looking for a truly memorable experience that combines impressive wine with warm hospitality. So come on down to Dalmatia and raise a glass to good times!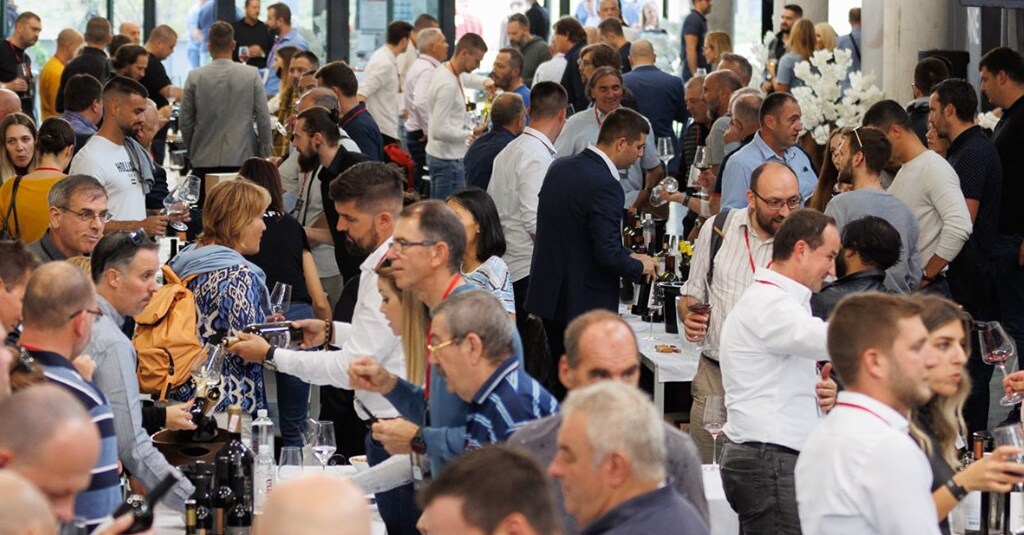 The Slavonia and the Danube Wine Region Festivals and Events
Experience the best wine in Croatia when you attend one of the wine festivals in the Slavonia and Danube wine region. Both wine lovers and industry professionals gather for wine tastings and various activities, from open cellar doors to enlightening wine workshops. These wine festivals allow attendees to sample some of Croatia's finest wines produced in this popular continental wine region and tasty regional food accompanied by music and art. Additionally, seminars and conferences about viticulture and winemaking bring insight into modern trends and practices. With such a great selection of wine-related events, your trip to the Slavonia and Danube wine regions is not one to miss! The top 3 wine festivals and events of Slavonia and the Danube wine region are
WineOs – Osijek Wine Fest
Festival Graševine
Festival Traminca
WineOS – Osijek Wine Fest: Marked as the largest and most important Slavonian wine festival. WineOS brings a series of exciting and valuable workshops. In mid-January, lovers of wine and delicacies will be able to enjoy the wines and delicacies of eastern Croatia and numerous guests from other Croatian regions and abroad on 1,900 square meters of exhibition space. The event emphasizes local winemakers who produce in the vineyards of Slavonia and Podunavlje. Apart from them, many guests from other Croatian regions are also waiting for the visitors. WineOS, which the Osijek association Decanter started, put Osijek on the map of crucial Croatian wine festival centers.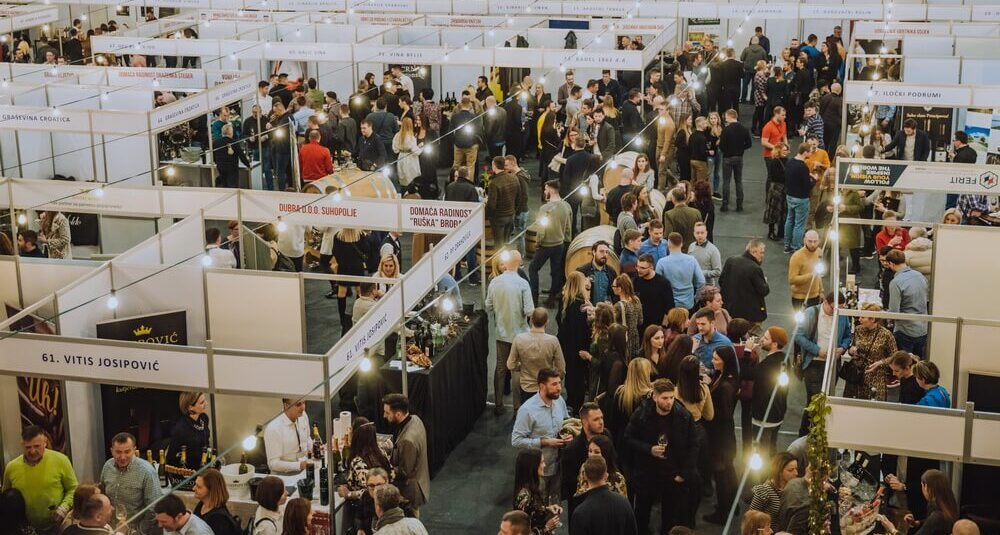 Festival Graševine: The queen of white wine, Graševina, deserved her special weekend in Kutjevo. The month of June gathers numerous visitors to Graševine Square. Of course, like any other manifestation, this festival combines music, dance, wine, and a fantastic gastronomic offer. During the day, visitors can take a walk through vineyards and enjoy the panoramic view, try delicious dishes from local producers, and enjoy traditional dances and songs of the Slavonian region. The Night of Open Cellars adorns this particular event, allowing everyone to freely tour the wine cellars and see how much effort, will, and work the Kutjevac winemakers put in to make Graševina stand high on the list of the world's best wines.
Festival Traminca: This festival is the most beautiful invitation to visit Srijem and Slavonia region. Traminac (or Gewürztraminerit) is a recognizable grape variety and one of the Croatia brands. Traminac from Ilok is why wine critics do not bypass us, top connoisseurs and wine lovers. The Traminac festival is an ideal opportunity to visit Ilok and enjoy the perfect combination of historical heritage, beautiful scenery, the river Danube and top-quality food and wine offerings.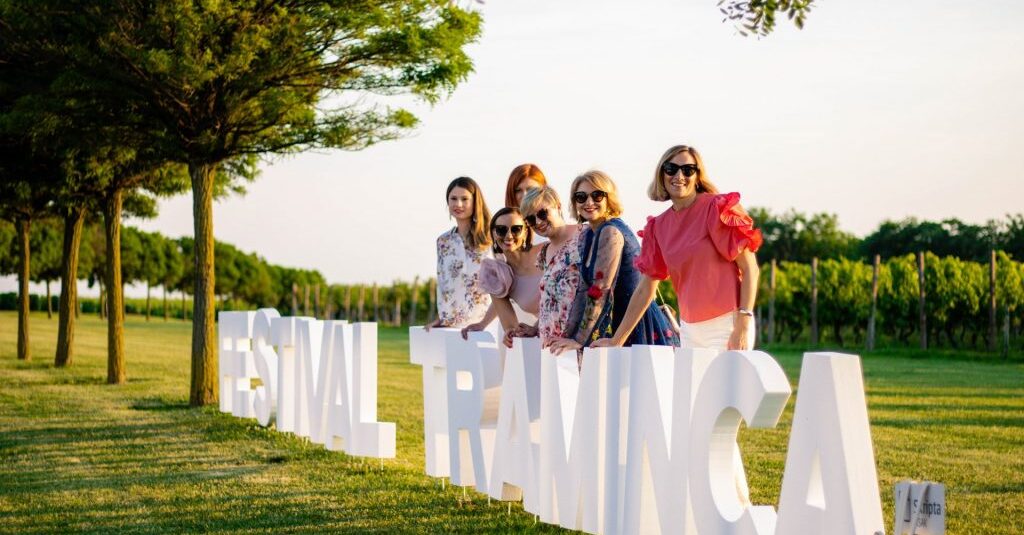 Key Takeaway: Slavonia and Danube wine festivals are an excellent opportunity to taste various regional wines. The atmosphere at these festivals is perfect for unwinding with fellow wine lovers – be sure to check them out next time you're in Croatia!
The Croatian Uplands Wine Festivals and Events
Although it has just started to be promoted, the Croatian Uplands wine region has already become known for its awarded winemakers and gathered in the association of the same name, who contribute significantly to the domestic wine scene with their passion, innovation, and knowledge, as well as high production standards.
In previous years, the winemakers of Croatian Uplands also achieved great international success at prestigious worldwide wine judging competitions. The winemakers, members of the Croatian Uplands Wine Association, are the organizers of the, in previous chapters mentioned, BREGfest, where wine lovers will be able to meet them, hear their exciting stories, and enjoy the refreshing variety of excellent wines and sparkling wines. Although BREGfest is taking place in Zagreb, another important festival is held in this increasingly popular wine region. The most famous festival in the Croatian Uplands wine region is:
Urbanovo, Festival Pušipela: New wine adventures await visitors of this wine event. The famous- Urbanovo – provides a unique and unforgettable experience thanks to the top wines and gastronomic delicacies of Croatia Uplands wine region.
Key Takeaway: Discover the thriving wine scene in Croatian Uplands, home to passionate and innovative winemakers! Sample their award-winning wines and immerse yourself in the rich culture of this up-and-coming wine region. Don't miss the most famous festival in the area!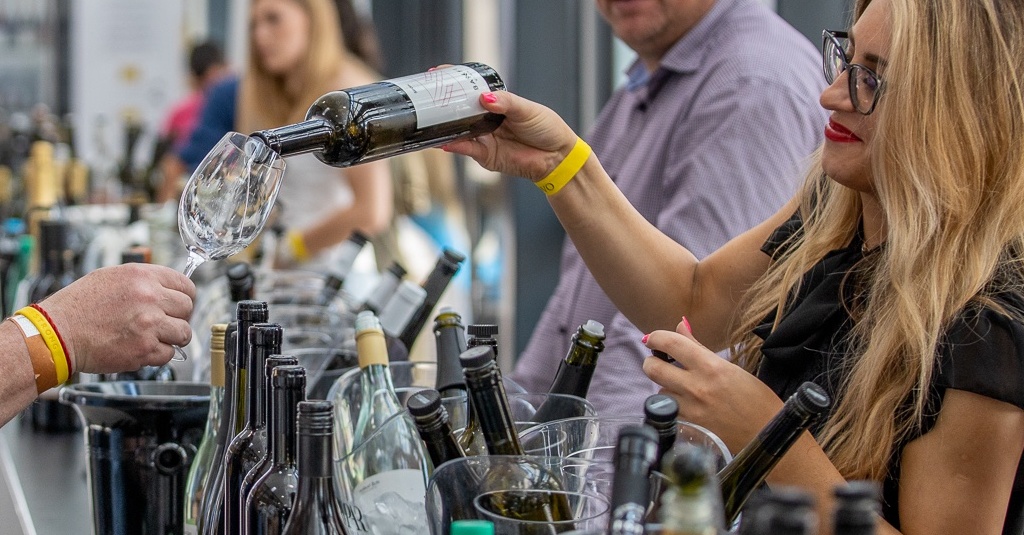 Calendar of Croatian Wine Festivals and Events in 2023.
Whether for professional development or personal exploration, look at table 1 and find the right place to explore the Croatian wine scene!
Table 1: Must-visit Croatian wine festivals and events in 2023.
FAQs About Croatian Wine Festivals and Events
What is the most famous wine festival in Croatia?
Vinistra, held annually in the city of Poreč, is event wine enthusiasts look forward to every year. This festival offers wine tastings from some of the renowned wineries and winemakers in the Istria wine region. With its exhibitions, a rich and varied program that includes wine tastings, food, and wine pairings by leading restaurant chefs, conferences, and education, the Vinistra festival provides a wine-loving atmosphere that guests from all over can experience and enjoy.
About twenty years ago, Vinistra, through a whole series of activities, turned the Istrian wine scene into arguably the most recognizable Croatian wine region. From its lively wine presentations and debates to wine tastings held only for the professional public, this festival truly has something for everyone interested in discovering wines from this famous Croatian wine region.
Some of the most famous Croatian wine brands, such as Malvazija and Teran, can be tasted there, as well as some less-known native grape varieties with excellent potential for world markets. Attendees also get a chance to sample wines that are hard to find anywhere else.
Where is the best Croatian wine tasting?
Vinart Grand Tasting is business-oriented for sommeliers, restaurateurs, retailers, F&B managers, and media representatives. It is also the perfect place where even those just entering the world of wine can learn a lot by tasting and talking to the winemakers and in the workshops that precede the festival.
In addition to a series of high-quality workshops before the Vinart Grand Tasting festival, the Vinart team organizes an exclusive Vinart Petit Tasting, a tasting of archival wines, celebrated masterpieces of Croatian winemakers aged 9 to 15 years, and collector's wines aged 3 to 7 years. Vinart team also organizes numerous other events throughout Croatia. One of the most popular is "Vinski grad" (transl. Wine city) which takes place in multiple Croatian towns. Last year marked an unprecedented number of visitors from the profession, and it's one of the best wine festivals in Croatia.
Where can I taste popular Croatian wines?
Wine festivals are the perfect way to explore the world of wine and sample different flavors from various wineries with one ticket. Take Croatian wine, for instance. Nowadays, you can unwind and enjoy some Croatian specialties while attending one of these fabulous events.
After strolling around the wine-tasting area and sipping the best Croatian wines, you'll be able to attend some entertaining culinary shows or food pairing courses, where you'll learn about which dishes go better with what type of wines!
These events also range in format, so there is sure to be something for everyone – from visiting wineries near your home to outdoor festivals featuring live music or dance performances. Attending a wine festival can be an exciting adventure that expands your knowledge and appreciation for Croatian wines – whether a formal event or something more creative.
In addition to the standard tastings, festivals may also provide special events such as barrel tastings, educational sessions, and access to wineries that are generally not open to the public.
Croatia offers exciting wine festivals and events where you can taste and get to know this vibrant wine country.
Conclusion
A wine festival is a perfect way to explore a new region or variety. Whether you prefer to visit many wineries in one event or sample different vintages in one location, you will have an enjoyable experience.
These wine events typically feature food, live music, and unique experiences, such as wine and food pairings, workshops, and meetings with winemakers and owners. At a wine festival, you can enjoy limitless tastings for a single admission ticket and get access to wineries that are generally not open to the public!
Croatia is the place to go if you're looking for a wine-tasting adventure. Home to wide indigenous grape varieties, the country offers an abundance of wines at annual festivals.
You'll be able to learn about Croatian wines by sampling from a variety of regional offerings, talk with knowledgeable professionals, and find new favorites without taking up an entire weekend out of town.
Moreover, local wineries open their doors for direct sales in regions such as Istria, Slavonian, and the Danube. So if you're looking to explore the range of wines produced in this beautiful region, check out some of these upcoming festivals.
So, if you're a fan of wine or are looking to explore the world of wine-tasting experiences, make sure to add Croatia— and its annual festivals—to your list.
Visit Croatian wine festivals and events! And if you are in the region during one of these festivities, take advantage of the opportunity to taste some world-renowned wines while supporting local businesses. So what are you waiting for? Start planning your trip to Croatia today! Cheers! You won't regret it.